Spanish beaches disappear completely as storm takes full control
THE Head of Beach Service in Barcelona (AMB), Spain, said the storm is the "worst experienced this century".
Speaking on Betevé Radio today (January 21), Dani Palacios said the beaches along the Catalan coast have suffered intensely, with many of them disappearing completely under the waves, where in some cases the sea has traveled up to 3 kilometers inland.
Palacios said many had lost their sand to the waves hitting the boardwalks and predicted the damage would be "considerably higher than expected".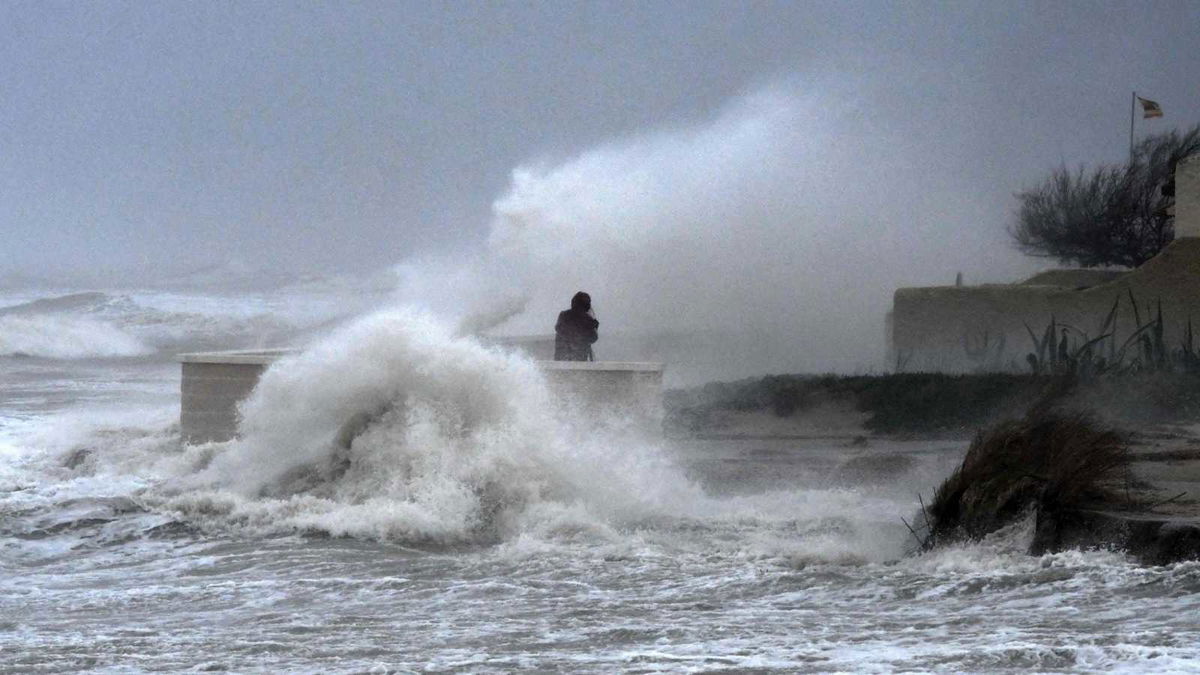 Barcelona experienced extreme weather conditions, with authorities ordering all beach accesses there to be closed after a 7-meter-high wave was recorded yesterday. Their power has devastated the walkways, signage and nearby bars and restaurants, where in Port Olímpic a boat even sank.
Es comencen enfonsar barcos !!! @PortOlimpic #temporal #Levant #Gloria #Barcelona ?? @AzulSailing @ eltempsTV3 @ 324chat @elsmatins pic.twitter.com/Sm6nDMQElt

– josep muray (@dvcpros) January 21, 2020
Tossa de Mar in Girona was also completely devastated with the complete disappearance of the beach and the waves causing a natural phenomenon in the streets. Alarming images have been posted on social media showing moss and organic matter generated by waves reaching great heights up to the front doors of homes.
🌊 Foam storm in the streets of Tossa de Mar in Catalonia, Impressive by the strong swell and violent winds of the Gloria. (Going through @silviaragolta) pic.twitter.com/atFeaYfAKd

– Cities weather (@Meteovilles) January 21, 2020
Trabucador beach in the Ebro Delta has literally disappeared where the force of the storm penetrated water inland, inundating 3,000 hectares of land and wreaking havoc on farmers.
The mayor of Deltebre, Lluís Soler, explained that the Ebro overflowed in the region of Garxal with the beach of Bassa de l'Arena engulfed by salt water, remarking that "nothing like it has never been seen before ".
The mar engoleix bona leaves from the litoral del Delta en una de les pitjors llevantades que es recorda. Informa @SofiaCabins. Video credit by @DaniRajadell https://t.co/FWD3hKoX0k pic.twitter.com/DgOhygz7BI

– aguaita.cat (@aguaitacat) January 21, 2020
Across much of Catalonia, an emergency plan has been activated, with residents being urged to stay away from the waterfront and avoid driving due to the extreme danger posed. Heavy rains are expected to drag Strom Gloria into a devastating second phase, where the combined winds are expected to cause destruction in the area. The Emergency Military Unit (UME) has also been activated in Teruel and Zaragoza to ensure the safety of citizens.
The broken boardwalks and the sea past the outer docks protecting the harbors stunned local fishermen in the area, many saying they had not seen a phenomenon in their lives like the one that has occurred in recent days.