It Happened Here: Yakima and Morelia Become Sister Cities | Come
While the past week has been marked by Cinco de Mayo celebrations, another Mexico-related anniversary has passed quietly in the Yakima Valley.
May 4 marked the 23rd anniversary of Yakima entering a sister city relationship with Morelia, the capital of the Mexican state of Michoacan. It is a relationship that has fostered cultural exchanges between the two cities.
With COVID-19 restrictions lifted, the Yakima Morelia Sister Cities Association plans to resume official visits between the two cities, said historian Margaret Luera.
The concept of sister cities dates back over 1,000 years, with Paderborn, Germany, entering into a relationship with Le Mans, France, in 836. In the 20th century, Keighley, England, "twinned" with Suresnes and Puteaux in France in 1905, while Toledo, Ohio became the first American city to adopt a sister city when it partnered with Toledo, Spain.
In 1956, the movement gained momentum when President Dwight D. Eisenhower called a conference on citizen diplomacy at the White House.
"Two deeply held beliefs unite us in common purpose," Eisenhower said. "First, our belief in effective and responsive local government as the main bulwark of freedom. Second, our faith in the great promise of affiliations between peoples and sister cities to help build the solid structure of world peace.
From there, Sister Cities International was formed, fostering relationships between states and cities around the world.
"Governments may come and go, politicians may come and go, but citizens remain. This is close to my heart," Luera said.
Work on Yakima's partnership with Morelia began in 1997, spearheaded by Apolonia "Polo" Aguilera. At the time, there was an effort to better recognize the connections between the Yakima Valley and Mexico and to encourage cultural understanding.
Morelia, with a metropolitan population of nearly one million, has sister city relationships with Kansas City, Paris, and Cordoba, Argentina. That may seem like a disconnect with Yakima, which has 93,413 people. But Luera said there were commonalities.
Many Yakima County Latinos have roots that go back to Michoacan. Both Yakima and Morelia are in dry areas where agriculture is an important part of the economy.
On May 4, 1999, members of the Yakima City Council voted to establish a sister city relationship with Morelia. It was the third sister city relationship for the city, previous ones being Itayanagi, Japan, and Keelung, Taiwan.
The sister city relationship is overseen by the Yakima Morelia Sister City Association, a non-profit organization that does not use city tax money for its programs. One of the association's sources of funding is the annual Noche de Agave tequila tasting.
Every two years, a delegation from Yakima visits Morelia and vice versa.
The visits are an opportunity to exchange information and discuss topics of common interest, as well as cultural exchanges. Government officials, as well as representatives of the Yakima Symphony Orchestra, Yakima Valley Museum, and Yakima Valley College have traveled to Morelia as part of delegations.
Likewise, representatives from Morelia visited the Yakima Valley Farm Workers Clinic, Heritage University, Children's Village and met with Yakama Nation officials.
Luera said choirs and musicians from Morelia have performed in the area. A Morelia artist has created a mural celebrating Yakima that hangs on the YVC campus in Grandview.
On one visit, the Mayor of Morelia and his wife toured the children's village and were so impressed with the work being done there for children with special needs, Luera said, that they tour launched a public-private partnership to build a similar clinic in Morelia. .
With COVID-19 receding, Luera hopes exchange visits will resume between the two cities.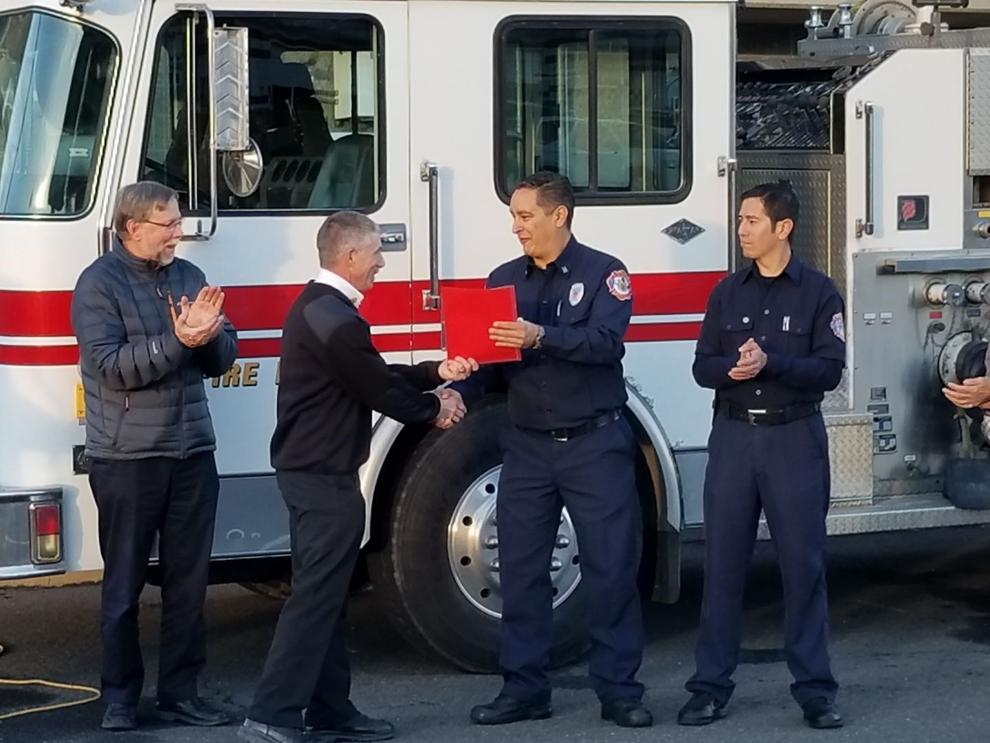 The association helped the Morelia volunteer firefighters, buying three surplus fire trucks from the Yakima Fire Department and other agencies and sending them to Mexico, Luera said. The most recent truck was sent in 2018.
One of these trucks was named Polo after Aguilera by the Morelia fire department.
Luera said the partnership also helped promote the annual Dia de Los Muertos event in downtown Yakima.
In 2011, the Mexican consul in Seattle presented Yakima with a bust of Jose Maria Morelos, the Mexican priest and leader of the Mexican independence movement for which Morelia is named. The bust can be found on North Third Street near Ron's Coins and Collectibles.
The association meets on the first Friday of each month at the town hall of Yakima.
This column has been updated to correct the location of the bust of Jose Maria Morelos.